|
Residential
|
Commercial
|
Builders
|
Community
|
|
|
UTILITY ASSISTANCE COMMUNITY RESOURCES
Regular

Shelby County's Community Services Agency (CSA) distributes funds for utility assistance. CSA provides emergency and non-emergency assistance. Customers who have already applied for utility assistance between October 1, 2017-2020 are able to apply online (shelbycountycsa.org) if in the CSA database. First time or returning customers who applied before October 1, 2017, cannot apply online at this time and should apply by mail or email. Customers who are currently disconnected or pending disconnection should print and complete the application and place it in the drobox along with all supporting documentation for the fastest response. The utility application drop box is at 3772 South Hickory Ridge Mall, #516 Memphis, TN 38115.

The Metropolitan Inter-Faith Association (MIFA) provides one-time, emergency utility assistance through MLGW's Plus-1 and Memphis Emergency Assistance programs. Applicants must live in Shelby County and may be eligible for assistance every two years after proving a crisis occurred within the last 90 days. Eligibility is not based on income, but preference is given to those off work for medical reasons. Applicants must provide proof that they can cover the remainder of the bill. Apply mifa.org/applyonline.
All MIFA Emergency Services (ES) inquiries, (telephonic and email) will be centralized to the new ES Helpdesk: emergencyserviceshelpdesk@mifa.org or (901) 529-4538. MIFA will have someone respond with a call or an email within 2 business days. There is also an option to receive assistance with an application if having difficulty accessing or completing one online.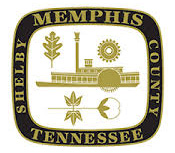 City of Memphis provides $1 million and partners with MLGW, MIFA and the Department of Human Services to provide a low-cost, efficient approach to screen and identify eligible participants for the City's Utility Assistance Program. Applicants are screened by the Department of Human Services or MIFA and may be eligible for up to $500 in assistance. Applicants need to provide their Disconnect Notice to the Department of Human Service via the office drop box, mail, or online if the customer has created an online account for their case.


The Society of St. Vincent de Paul offers utility assistance to residents of Memphis when funding is available. Contact the society at 722-4703 or 274-2137.

The Millington Crisis Center Ministry offers emergency utility assistance when funding is available. Contact them at 872-4357.

The Navy – Marine Corps Relief Society – NSA – Mid-South Base – Emergency Financial Assistance provides utility and other assistance for active duty and retired military personnel, their widows and spouses with power of attorney. (Services are also provided for: Army Emergency Relief, Air Force Aid Society and Coast Guard Mutual Assistance.) Call 874-7350 or visit nmcrs.org/ for information.

The Sickle Cell Foundation of Tennessee offers utility assistance (up to $100) for sickle cell patients. Note: funds are available for sickle cell patients, persons with the trait only are not eligible for assistance. Call 552-4267 for help.


Emergency Rental Assistance (ERA) Program

The City of Memphis and Shelby County Government have received a total of $28.2 million ($19.6M and $8.6M respectively) from the U.S. Department of Treasury to administer the Emergency Rental Assistance (ERA) Program. The ERA program will provide Shelby County residents direct financial assistance, including rent, rental arrears, utilities and home energy costs, utilities and home energy costs arrears, and other expenses related to housing. Funds expire on December 31, 2021. Households are eligible for emergency rental or utility assistance (paid directly to landlord or utility company) if they meet the following criteria:

(1)One or more individuals qualified for unemployment benefits or experienced a reduction in household income, incurred significant costs, or experienced other financial hardship directly or indirectly due to the pandemic; OR

(2)The household can demonstrate a risk of homelessness or housing instability; AND

(3)Household income is below 80% of their area median income (AMI) with priority to applicants with household incomes below 50% of AMI or with household members who are unemployed at the time of application

Landlords are eligible to apply on behalf of the tenant, but must have final sign off from the tenant, as well as tenant income documentation.

For additional information, visit home901.org/covid-resources OR text home901 or casa901 to 21000.