|
Residential
|
Commercial
|
Builders
|
Community
|
|
|

Plug-In Memphis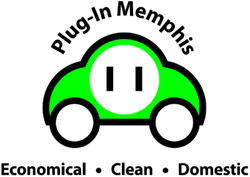 ---
---
MLGW is supporting the Electric Vehicle EVolution!
The electric vehicle (EV) industry has experienced numerous starts, when it seemed that EVs were on the brink of becoming significant players in the transportation market, only to have consumer and manufacturer interest wane. The 2020s are changing all that!
As of 6/30/2022, there are 2,274 electric vehicles (battery as well as plug-in electric hybrids) registered in Shelby County, which is a 56% increase in the last 12 months. Auto manufacturers — especially in the light-duty car, truck and SUV segment — have announced billions of dollars in investments to re-tool their factories to increase the number and variety of EVs available.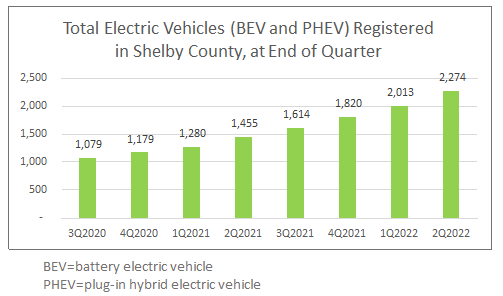 With numerous models today and scores more in development, EV options include compact cars, mid-size sedans, luxury sports cars, nimble crossovers, spacious SUVs and equipped pick-ups.

While the leading EV brand makes up 51% of local EV registrations, local EV owners have purchased from 31 different brands as of mid-2022. New and used EVs are available at price points to meet diverse buyer needs. These are all signs that EVs have arrived as major players in the automotive market, with sales expected to skyrocket this decade.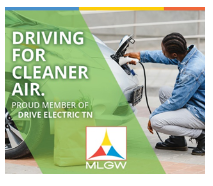 Members of Drive Electric Tennessee (DET) — an organization that includes the Tennessee Department of Environment and Conservation (TDEC), TVA , numerous utility companies (including MLGW), universities, auto manufacturers, EV charging companies, EV enthusiasts and others interested in the EV field — have joined together with the common goal of reaching 200,000 EVs on Tennessee roads by 2028. (There are 20,309 EVs registered in Tennessee as of mid-2022.)
To achieve that goal, DET members are focusing on initial obstacles such as consumer awareness of EV benefits and charging infrastructure availability.
MLGW has been involved in public-access EV charging for over a decade. MLGW hosts a public-access Level 2 charger on the second floor of its Beale Street Landing parking garage, located at the corner of South Front Street and Dr. M.L.K. Jr. Avenue; helped Shelby Farms Park install Level 2 chargers in 2012 through a grant from TVA and the Electric Power Research Institute (EPRI); and assisted dozens of businesses in installing Level 2 chargers during the federally funded EV Project.

MLGW is aiding companies in siting Level 2 and DC Fast Chargers for public-access charging. Although an estimated 85% of personal EV charging occurs at home (often through the existing 120-volt outlet in garage or carport), there are more than 100 public-access charging sites in Shelby County. You can find charging locations on numerous websites such as PlugShare, ChargeHub and EnergyRight as well as with mobile apps, many mapping websites — and the onboard display screen in most EVs.