|
Residential
|
Commercial
|
Builders
|
Community
|
|
|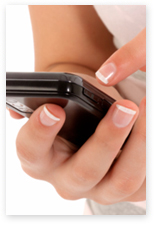 Memphis Light, Gas and Water's Text Alerts program notifies customers of billing due dates and impending cut-offs via text messaging.
Participants in the MLGW Text Alerts program will receive a notification approximately three business days prior to their billing due date and/or scheduled cut-off date only if there is a balance due.
►
Instructions

NOTE:
Customer balances in MLGW Text Alerts may not reflect recent payments or adjustments to your account.
Please note the following requirements for participation in MLGW's Text Alerts Program.
Customer will be responsible for paying any fees charged by their carrier for text messages.

Do not depend on the Text Alert as your primary means for notification. Failure to receive a Text Alert will not relieve you of your obligation to pay your MLGW bill in a timely manner.

We respect your privacy. All information will only be used in the manner herein described. Memphis Light, Gas and Water will not sell a user's personal information to third parties for any purpose. Memphis Light, Gas and Water may aggregate information on our entire customer base for analysis purposes, but a user's individual personal information will never be sold or provided to any party.
Mobile Terms & Conditions/Privacy Policy
To Opt-in for SMS Text Messaging
You can manage your enrollment for email or SMS text notifications regarding your account from MLGW by going to
mlgw.com
SMS Text Messaging
Customer notifications sent by SMS text message may result in additional charges from your cellular provider depending on your text message and data plan.
To Request Help
Residential Customers: You can send an email to
mlgwcustomercare@mlgw.org
or call MLGW's Customer Care Center at 901-544-6549
Commercial Customers: You can send an email to
crc@mlgw.org
or call MLGW's Business Solutions Center at 901-528-4270
To Opt-out
Text STOP to 67109 to cancel text notifications.
Pricing
Message and data rates may apply.
Supported Carriers
Subscription Service available on most carriers including U.S. Cellular, AT&T, Cellular One, T-Mobile, Sprint, Boost, MetroPCS, Verizon Wireless, Alltell Wireless and Virgin Mobile.