|
Residential
|
Commercial
|
Builders
|
Community
|
|
|

Power Supply Alternatives
A reliable, cost-effective power supply is critical to the economic viability and the overall quality of life in Memphis and Shelby County. As the utility company that serves this community, MLGW wants to ensure we are providing the most reliable and affordable power available.
To meet these goals, Memphis Light, Gas and Water embarked on an extensive evaluation of power supply options. We sought public opinion, input from civic and local business leaders and expert advice from third-party consultants. In July 2021, MLGW began working on Requests for Proposals, or RFPs, for electric transmission, thermal generation and renewable power supplies. On September 1, 2022 MLGW's Power Supply Evaluation Team, led by GDS, Associates, Inc. determined that TVA's Long-Term Partnership Proposal "demonstrates the greatest value and least risk" for MLGW customers compared to all other RFP alternatives. President and CEO J.T. Young recommended to award the Tennessee Valley Authority a long-term contract for supplying power to MLGW under MLGW's renewable and other alternative resources RFP.
MLGW is expected to see $152 million in power supply cost savings over the next five years and $944 million over 25 years. These savings would start after the contract is executed. The Board or Commissioners will continue to hear public comments until a final vote is taken, which is likely late sometime in 2022. Such comments can be made a scheduled Board meetings, via email at powersupply@mlwg.org, or at any community meeting that may be held on the topic. Meetings were scheduled October 18, 6-7:30 p.m., at Germantown City Hall (VIDEO) and October 20, 6-7:30 p.m. at First Baptist Broad (VIDEO).

June 9, 2022
RFP Presentation File and Video Stream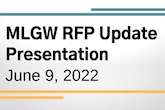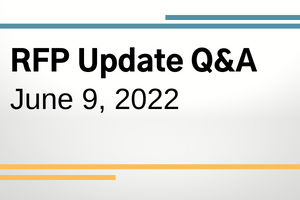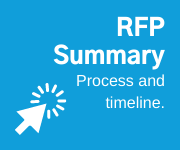 The information on this webpage documents the steps Memphis Light, Gas and Water
is taking as it weighs the future of our power supply. Please bookmark this page and check back for updates.
If you would like to

send us your name and email address

, we will send updates directly to your inbox.




Process Timelines | Related Presentations