|
Residential
|
Commercial
|
Builders
|
Community
|
|
|

Power Supply Alternatives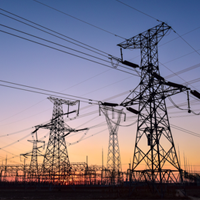 MLGW Power Supply Alternatives
A reliable, cost-effective power supply is critical to the economic viability and the overall quality of life in Memphis and Shelby County. As the utility company that serves this community, MLGW wants to ensure we are providing the most reliable and affordable power available.
To meet these goals, Memphis Light, Gas and Water embarked on an extensive evaluation of power supply options. We sought public opinion, input from civic and local business leaders and expert advice from third-party consultants.

2020
– With help from Siemens International Inc., MLGW put together an Integrated Resource Plan (IRP). The IRP considers the power supply options and weighs which ones would best fulfill the needs and wants of our community. A comparison of multiple portfolios and their expected performance under different scenarios found that a select group of portfolios performed better more often. To read an
executive summary click here

.
Upon its completion, the IRP recommended MLGW undertake a Request for Proposal, or RFP, to confirm any potential savings.
2021
– MLGW plans to issue three RFP's by summer 2021.
A transmission solution RFP.
A thermal generation or purchased power agreement (PPA) RFP.
A renewable/other generation PPA RFP.
Late 2021 to early 2022
– Responses to all RFP's expected.
2022
– An evaluation of the bids returned with each RFP will likely take up most of 2022. Once bids are chosen they must be presented to the MLGW Board of Commissioners and ultimately the Memphis City Council before any contract is awarded.

The presentations, videos and other information on this webpage document the steps MLGW is taking in this process. Please bookmark this page and check back for updates. If you would like to
send us your name and email address
, we will send updates directly to your inbox.
Power Supply Consultant Presentation
(September 16, 2020)

IRP Board Presentation
(August 19, 2020)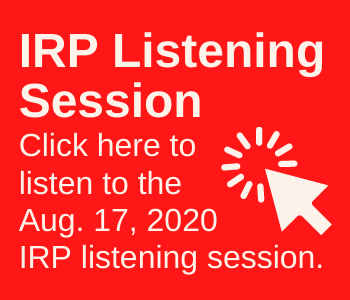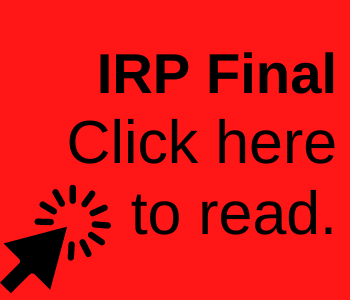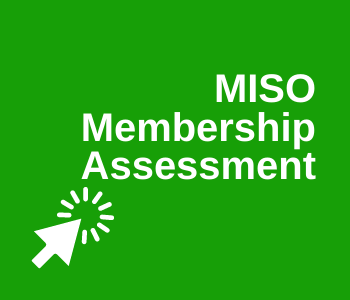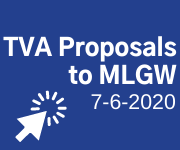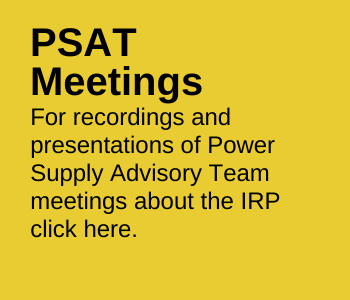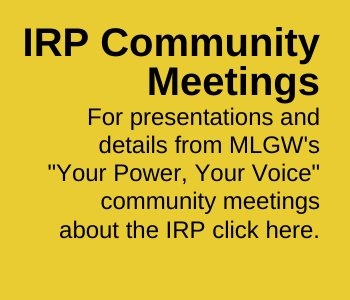 A community advisory committee will also provide input that will be taken into account when deciding our most effective and reliable options.
Power Supply Studies:
IRP Supplemental Info:
MLGW has received questions and input from stakeholders.
Click here
to read questions and answers regarding the IRP. Several organizations also sent in their responses to the Integrated Resource Plan. Files are broken into three parts (in no particular order):
Part 1
|
Part 2
|
Part 3
News Releases: