|
Residential
|
Commercial
|
Builders
|
Community
|
|
|

Power Supply Alternatives
MLGW Power Supply Alternatives
A reliable, cost-effective power supply is critical to the economic viability and the overall quality of life in Memphis and Shelby County. As the utility company that serves this community, MLGW wants to ensure we are providing the most reliable and affordable power available.
To meet these goals, Memphis Light, Gas and Water embarked on an extensive evaluation of power supply options. We sought public opinion, input from civic and local business leaders and expert advice from third-party consultants.
As of July 2021, MLGW is working on Requests for Proposals, or RFPs, for electric transmission, thermal generation and renewable power supplies. Companies that want to bid on a contract with MLGW will complete an RFP. The companies that are awarded bids will put together detailed plans, including costs, for switching MLGW to that type of power supply.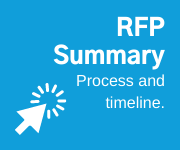 The information on this webpage documents the steps Memphis Light, Gas and Water
is taking as it weighs the future of our power supply. Please bookmark this page and check back for updates.
If you would like to

send us your name and email address

, we will send updates directly to your inbox.




Process Timelines | Related Presentations