|
Residential
|
Commercial
|
Builders
|
Community
|
|
|
MLGW Power Hour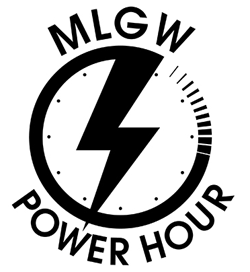 Stay in touch with Memphis, Light, Gas and Water by attending Power Hour community meetings. We would like to know what kinds of things are on yhour mind; please let us know by completing the Power Hour survey.


MLGW: Looking to the Future

MLGW will host a virtual Power Hour Community Meeting October 21 from 6 - 7 p.m. Customers are encouraged to attend, provide input, and stay informed. MLGW will use customer input to better address neighborhood concerns.

President and CEO J.T. Young will be joined by Frank Fletcher, Manager of Project Management, who will discuss the updates on the IRP process. Nick Newman, Vice President of Engineering and Operations, will provide information on outage management and Rodney Cleek, Manager of Budget, Plants and Rates, will discuss the 2022 budget.

Customers can join the meeting live on the MLGW Facebook page, www.Facebook.com/MLGW1, or on Zoom using this link.

---
At a Power Hour Community Meeting in July MLGW leadership talked about upcoming changes in Customer Care and My Account. Some of those enhancements include: more Customer Care agents hired to respond to calls, doubling the capacity of MLGW Customer Care phone lines, and better outage and service order communication between MLGW and customers through My Account.

Click below to watch a recording of that meeting.



Power Hour News: