|
Residential
|
Commercial
|
Builders
|
Community
|
|
|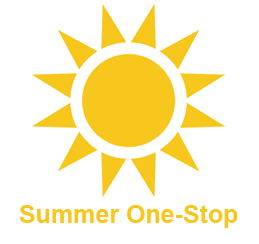 Living comfortably during a Memphis summer can be challenging, but it does not have to be costly. What are some of the easiest ways to stay cool and save? If you are looking for some easy and free ways to save energy and money this summer, follow these steps:
Have a professional, reputable contractor clean and inspect your air conditioner. This should be done every year, whether you have window or central units.

Check your air conditioner's filter every time you receive your utility bill. Look for a dust build-up that can restrict the airflow and place stress on the system. This added stress places wear and tear on the unit, and increases operation costs. Filters can be washable or disposable. Most hardware stores carry inexpensive, fiberglass filters that are disposable. Measure the existing filter or filter opening. You want to buy the proper fitting filter. If fitting is not correct, it will not filter the debris. It is best to keep several filters on hand.

Always replace the filter cover. By creating a tight seal around the filter opening, you can block any unconditioned air that is being pulled into the unit. The stress of having to cool this warm air causes the efficiency to drop and a loss of effectiveness of the cooling process.

Set the thermostat at 78° degrees or higher for the most energy efficient operation. Each degree below this setting adds 6% to your cooling costs.

Use fans to move the air inside your home. This gives the sensation that it is 5 degrees cooler than the actual temperature.

Shade windows on the sunny side of your home. Keep drapes closed or add room-darkening shades to block out the heat from the sun.

The outside portion of a central air conditioner is the condensing unit. Keep it clear from dried mud, debris and grass clippings, because it needs to breathe. Ask the contractor for instructions on how to do it yourself. Check it periodically, especially after an intense rain. Mud can splatter onto the unit and block the air after it dries.

Use a programmable thermostat to routinely raise the inside temperature while you are at work or routinely away from home for 4 hours or longer. Pre-set the thermostat to adjust back to your normal comfort range 1/2 hour before getting home. This automatic adjustment reduces the cumulative operation of the air conditioner while you are away, and eliminates any discomfort when you arrive home.

Use your programmable thermostat to automatically increase the temperature setting at bedtime. Sleep under lightweight bedding and use fans during sleep. You will sleep comfortably with less cooling.

Do not place lamps near your thermostat. The thermostat senses the heat produced from the lamp and causes the air conditioner to run longer than necessary.

Plant trees or shrubs to shade air-conditioning units but not to block the airflow. A unit operating in the shade uses as much as 10% less electricity than the same one operating in the sun.

Do not set your thermostat at a colder setting than normal when you turn on your air conditioner. It will not cool your home any faster and could result in excessive cooling and, therefore, unnecessary expense.