|
Residential
|
Commercial
|
Builders
|
Community
|
|
|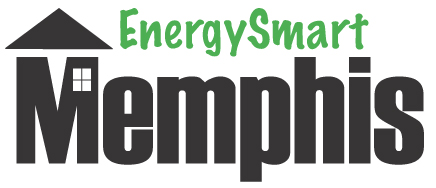 What is EnergySmart Memphis?
EnergySmart Memphis is a year-long energy education and home improvement initiative designed to help Memphians save money on their energy costs. EnergySmart Memphis is a partnership between MLGW, City and County government agencies, CDCs and non-profit organizations, and the Tennessee Valley Authority (TVA).

Through EnergySmart Memphis, an estimated 3,000 MLGW customers will receive in-depth energy conservation training.

Eligible customers will have weatherization improvements made to their home through this initiative.

A series of Energy Education Workshops will be conducted city and county-wide at area libraries.

The initiative includes weatherization kits for qualified homeowners to receive minor and major home repairs.

More information will be announced in the near future as more EnergySmart initiatives are developed. To receive information about EnergySmart Memphis, call (901) 528-4188.



Partners:
Memphis Light, Gas and Water

Shelby County Community Services Agency (CSA)

Tennessee Valley Authority (TVA)

Metropolitan Inter-Faith Association (MIFA)

Memphis Public Library and Information Center


For More Information:
To receive more information about EnergySmart Memphis, call (901) 528-4188