|
Residential
|
Commercial
|
Builders
|
Community
|
|
|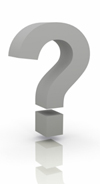 If you have a question about your bill, call the Memphis Light, Gas and Water Customer Care Center at (901) 544-6549 and talk with one of our Service Advisors, or fill out the online Billing Questions form.

You can also find answers to Frequently Asked Questions here.

MLGW will review your account and compare the usage with other months having similar weather.

If we cannot reasonably explain the difference, we will arrange for an MLGW representative to visit your home to verify the meter reading and investigate other possible causes.