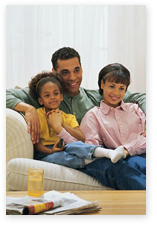 We realize that our customers sometimes have extenuating circumstances that prevent the timely payment of utility bills. To help ease this burden, we've developed the following payment and assistance programs, as well as extension policies.
For more information about these programs, call the Memphis Light, Gas and Water Customer Care Center at (901) 544-6549, visit one of our Community Offices or click on links below.
Brochures
are also available online for a number of these programs.
Extended Payment Plan
:
In certain instances, MLGW may establish a repayment plan of a past due balance in addition to the regular utility bill.
Net Due Date Program
:
If you are retired or on a fixed income and receive only one check at the beginning of each month, you may qualify for this plan. You may request that the net due date on your bill be delayed until after you have received your check.
Holiday Bill Break
:
MLGW will defer cutoffs for nonpayment for all residential customers between December 15th and January 14th annually. Customers must have an unpaid balance of $399 or less. This new program will allow customers to have extra cash during the holidays while protecting them from getting into serious debt.
Winter Moratorium
:
The program is designed to defer cutoffs during the months of December, January, and February for customers who are 60 years of age or older and/or handicapped.

Utility service must be listed in the name of the elderly and/or handicapped person.

If qualification is to be based on age, proof of such is required (example, driver's license).

If qualification is to be based on disability, proof of such is required (example medical statement from the physician).

Past due amounts must be paid before December 1.

Applications are received at any MLGW Business Office from November 1 through November 29.
Customers are encouraged to pay bills by the due date. However, at the end of the three-month period, satisfactory payment or arrangements should be made before the March utility bill is due.


You may designate a third party for us to notify in the event of a pending service cutoff due to non-payment or insufficient payments. The third party will not be responsible for paying your bill, but will act as an additional communication link. Call (901) 544-6549 for more information.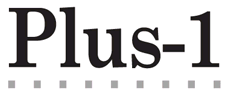 Any of us could face a financial crisis due to unforeseen events like a death in the family or a job loss, but thankfully, the Plus-1 program provides one-time utility assistance during such hardships. You hold the power to help those in need by giving to Plus-1 simply by adding a dollar or more to your utility bill each month.


Behind on your bills? Struggling to make ends meet? On Track, a budgeting education program provided by MLGW, may be able to help you. The program provides energy and financial information to customers in need of help.


MLGW's Budget Billing is designed so that you can pay the same amount every month on your utility bill. Your "budget bill" is calculated by averaging your utility bills over two six-month periods from the previous year (April-September and October-March).

With the MLGW AutoPay program, your utility bill is deducted from your bank account each month. You still receive a statement so you can keep track of your usage, but your checking account is automatically deducted on the net due date shown on your bill.