|
Residential
|
Commercial
|
Builders
|
Community
|
|
|

Advisory Council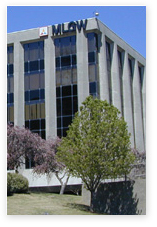 The overall guiding principle of the Council is that it is an advisory body which is representative of the community. The ultimate responsibility for the administration and management, operation and the long-range planning of the Division rests with the executive staff of Memphis Light, Gas and Water.

The ultimate responsibility for establishing policy for MLGW rests with the MLGW Board of Commissioners. The Advisory Council is intended to provide additional community resource and perspective.

Membership:
Members of the Council should reflect the diversity of the community.



Council Procedures
The Council will meet four (4) times each year.

No reimbursement for any expenses associated with or resulting from service on the advisory council will be permitted.

Council Roles and Responsibilities
To serve as a resource to top management.

To provide insight on a particular proposition, project or policy request (focus group or sounding board).

To review and advise on major objectives and policies.

To supplement management's perspective and information on major issues within community (may offer alternative approaches, concepts, viewpoints on assumptions, opportunities and threats).

Members will not be asked to commit resources other than their own knowledge, perspective, contacts and time.
2023 MLGW Community Advisory Council
· Angelia Allen, United Way of the Mid-South
· George Barnes, Professional Engineer
· Jozelle Booker, MidSouth Minority Business Council
· Chere' Bradshaw, Community Alliance for the Homeless
· Dana Brooks, Shelby County Community Services Agency
· Ronald Collin, Jr., Lakeland Chamber of Commerce
· Kim Daugherty, Aging Commission of the Mid-South
· Janie Day, Germantown Chamber of Commerce
· Barbara Deanes, Memphis Housing Authority
· Ericka Douglas, MICAH (Memphis Interfaith Coalition for Action and Hope)
· Robert Fockler, Community Foundation of Greater Memphis
· Kelley Henderson, Catholic Charities of West Tennessee
· Tonia Howell, Arlington Chamber of Commerce
· Stanley Hyland, University of Memphis (Retired)
· Ephie Johnson, Neighborhood Christian Center
· Kim Jones, Memphis Leadership Foundation
· Stan Joyner, Mayor of Collierville
· Kanette Keough, Home Builders Association
· Arnetta Macklin, MIFA
· Bo Mills, City of Germantown
· Adriana Perez-Zarco, Latino Memphis
· Deveney Perry, BLDG Memphis (Build. Live. Develop. Grow.)
· Richard Ranta, University of Memphis (Retired)
· Yolanda Shegog-Wright, Tennessee of Department of Human Services
· Katie Shotts, Memphis Area Association of Realtors
· Steve Sones, City of Bartlett
· Vickie Terry, NAACP
· Bobby White, Memphis Regional Chamber