|
Residential
|
Commercial
|
Builders
|
Community
|
|
|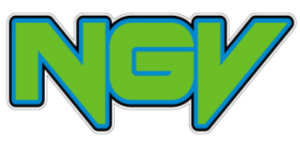 Why natural gas vehicles?
With proven reserves of domestic natural gas soaring (100+ years) and our dependence on foreign oil as burdensome as ever, it only makes sense to start using clean, inexpensive and abundant natural gas as a vehicle fuel. Natural Gas Vehicles (NGVs) are good for our economy, our environment and your bottom line. Whether you're an individual or a fleet manager, never before have there been so many natural gas products and services available, spurred by unprecedented industry investments and government incentives.
In gasoline vehicles, evaporative and fueling emissions account for a significant portion of the emissions associated with operation. Natural gas vehicles, on the other hand, produce little or no evaporative emissions during fueling and use. NGVs operate on the same basic principles as gasoline-powered vehicles and are stored on board vehicles in tanks that meet the most stringent safety standards in the world. Some of the tests these tanks must pass are the drop test, the bonfire test and the gunshot test.
Facts about NGVs
There are more than 120,000 natural gas vehicles in the U.S. and more than 15.2 million natural gas vehicles are in use worldwide.

Compressed natural gas is currently 30% less per Gasoline Gallon Equivalent (GGE).

In the U.S., natural gas vehicles offset the use of nearly 360 million gallons of gasoline in 2011.

MLGW has 94 natural gas vehicles and plans to expand its fleet and build additional public CNG fueling stations around Shelby County.

Links to online newsletters: