|
Residential
|
Commercial
|
Builders
|
Community
|
|
|

Streetlight Outage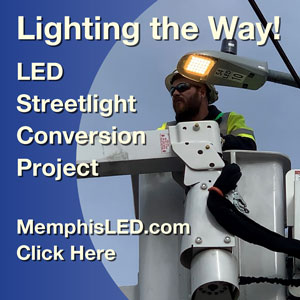 To report a new streetlight outage, you will need to enter:

The location and type of streetlight
The type of problem
Your name and contact information

Once submitted, you will receive a confirmation number to check the status of the outage.

• Report a streetlight or leased outdoor light outage
If you have previously reported a streetlight outage, you can check the status of that outage by entering the confirmation number you received when you initially reported the outage.

Alternately, you may call (901) 544-6549 to report a streetlight outage or to check on the status of a previously reported streetlight outage.

Learn about the Memphis LED Streetlight Conversion project at MemphisLED.com

Information on the City of Bartlett's LED Streetlight Conversion project can be found here.