Billing Questions: (901) 544-6549 | Outage Reporting: (901) 544-6500
Residential
For Your Home
Web Chat
Commercial
For Your Business
Web Chat
Contact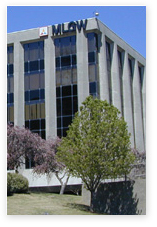 The following community and business office locations are open from 8:30 a.m. to 5:00 p.m., Monday through Thursday, and until 6:00 p.m. on Friday unless otherwise noted.


Main Office
245 South Main
Map Location





North Community Office
2424 Summer Avenue
Map Location


South Community Office
2935 Lamar Avenue
Map Location


Whitehaven Community Office
1111 East Shelby Drive
Map Location


Millington Community Office
office hours: 8:00am to 4:30pm, Monday - Friday
5131 Navy Road
Map Location




220 South Main St.
Memphis, TN 38103
All Information © Memphis Light, Gas and Water Division (MLGW). All Rights Reserved.