|
Residential
|
Commercial
|
Builders
|
Community
|
|
|

MLGW News Release
Rising fuel rates could lead to higher summer bills
June 29, 2022
TVA and the utility industry across the globe are experiencing fuel-market challenges in the face of high natural gas and coal prices, summer supply concerns, and an increase in electricity demand.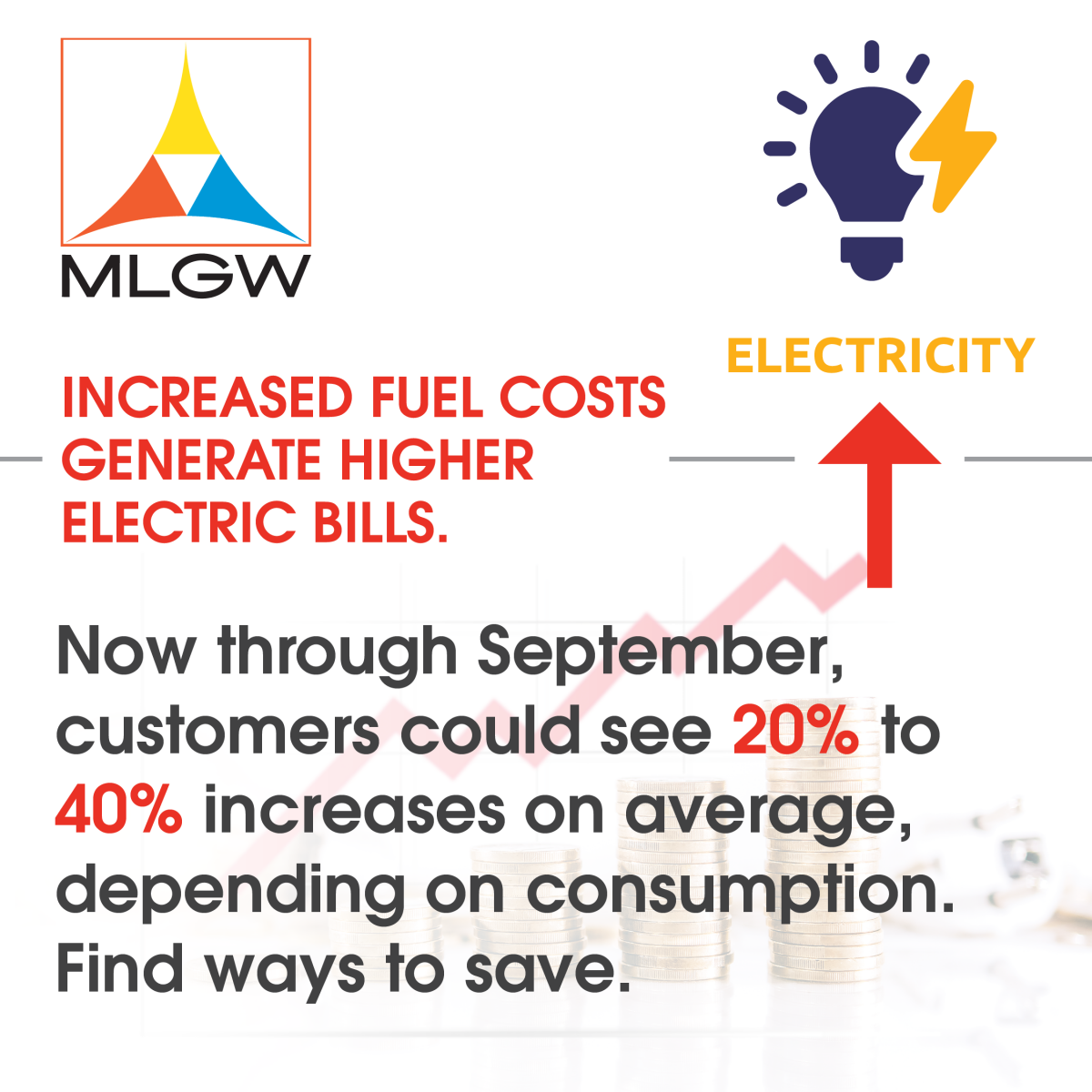 Due to increasing TVA fuel rates combined with increasing summer electricity consumption, MLGW customers will see summer electric bills increase substantially.
Customers will see significant increases from June to July and for the entire summer season relative to last year.
Between June and September, customers could see 20% to 40% increases on average, depending on consumption. This translates to estimated bill impacts of between $30 to $60 per month.
While customers cannot control the market, they can save energy to save money. Air-conditioning accounts for the bulk of summer costs. MLGW recommends setting thermostats to 78 or above for maximum savings. To find more energy conservation tips, visit mlgw.com/summertips.
MLGW is the largest three-service public power utility in the nation, serving more than 440,000 customers in Memphis and Shelby County.