|
Residential
|
Commercial
|
Builders
|
Community
|
|
|

MLGW News Release
MLGW is continuing restoration efforts, ninety-nine percent of customers initially impacted have been restored
October 28, 2019
(October 25, 2019, 1:30 p.m.) – Under 200 customers in Memphis and Shelby County remain without power after severe storms and an EF-1 tornado Monday morning. Customers are urged to make MLGW aware of their outage by calling 901-544-6500. As crews work to make the biggest impact by restoring major circuits, smaller, more localized outages may go undetected. Reporting outages ensures the utility can make repairs as soon as possible.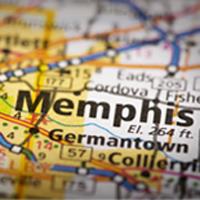 MLGW crews are working quickly, safely and around the clock to restore services.
Important MLGW contact information for customers:
• Outage Reporting: 544-6500
• Emergency: 528-4465 (This number should be treated like 911. Gas leaks, electrical lines down.)
• Customer Care Center: 544-6549
• Online Outage Center: mlgw.com/outagecenter
MLGW is the largest three-service public power utility in the nation, serving more than 429,000
customers in Memphis and Shelby County.