|
Residential
|
Commercial
|
Builders
|
Community
|
|
|

MLGW News Release
MLGW announces the winners of the 2020 "Power Bytes" poster art contest
March 2, 2021
Memphis Light, Gas and Water in cooperation with the Shelby County School District and the Children's Museum of Memphis is happy to announce winners of the 2020 art contest.
The theme for 2020 was "Internet Safety: The Power Bytes – Making the Internet Safe One Byte at a Time." Students were asked to design a family of MLGW Power League superheroes; a father, mother, child, and pet called the "Power Bytes."
Despite the challenges of COVID-19 and many children distance learning the past year more than 100 students submitted art for the 2020 contest. Judging was based on creativity, originality, and adherence to contest rules. The winners for each category are:
Grades K-2: Kaiden Stricklen, first grade, Holmes Road Elementary.
Grades 3-5: Libby Baird, fifth grade, Lakeland Middle Prep.
Grades 6-8: Alijah D. Wilson, eighth grade, home schooled.
Grades 9-12: Ashley Merriweather, 10th grade, City University School.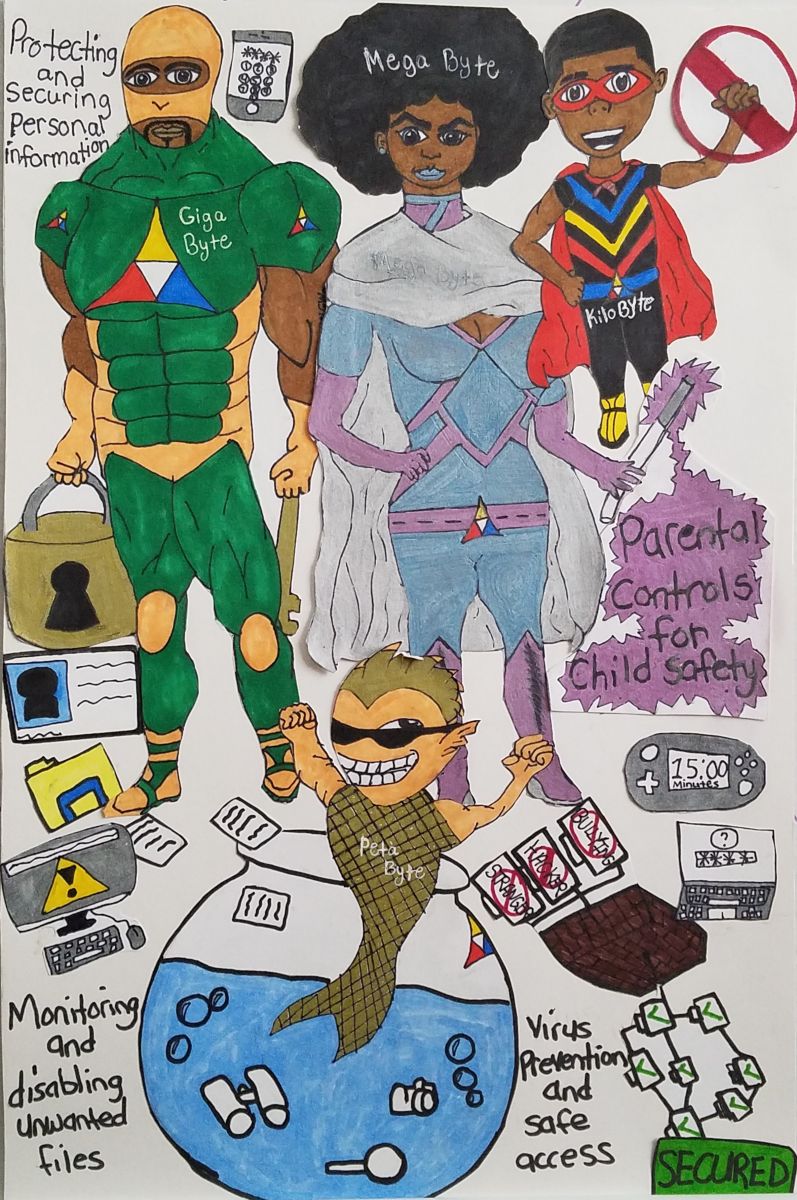 The winning student in each category is rewarded with a $125 gift card; their teacher also receives a gift card. All winning posters will be shared with the public on MLGW's social media pages.