|
Residential
|
Commercial
|
Builders
|
Community
|
|
|

Smart Grid FAQ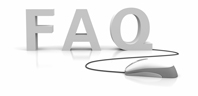 Click on any question below to expand the answer.
SMART METER GENERAL

What is a smart meter?

Smart meters measure consumption, whether electricity, natural gas or water. What makes these meters "smart" is the ability to communicate with the utility. One-way communicating meters are called "advanced meters" or "automated meter reading" and have fewer features. Two-way communicating meters are called "smart meters" and have more features to benefit MLGW and customers.


What can a smart meter do besides measure consumption? Can it control the customer's usage?

Smart meters with two-way communications talk back and forth with the utility through secure, programmed commands. At MLGW, this means sending meter readings daily, automatically reporting power outages and tamper alerts as they occur, confirming power restoration, notifying MLGW of water leaks, and enabling MLGW to connect and disconnect electric service remotely. Smart meters cannot control usage. MLGW cannot control thermostat settings or turn off a TV with a smart meter. Residential-size electric smart meters are equipped with a remote disconnect feature that enables MLGW to remotely turn-off service when a customer moves or for non-payment—and to remotely turn-on service upon move-in and upon payment, providing service more quickly and at a lower fee.


How does a smart meter communicate?

MLGW's smart meter system uses a secure radio mesh network to collect data from the meters and deliver it to MLGW's meter data management system, from which it is imported into our Customer Information System for billing and into our Outage Management System for outage and restoration alerts. Robust automatic outage reporting will be possible when the full telecommunications network is completed and smart meters are installed throughout each neighborhood.


Is a smart meter the same as a digital meter?

No. Like the old-fashioned, dial-faced analog meters which are no longer manufactured, digital meters must be manually read each billing period in order to calculate the bill. Smart meters send the meter reading to MLGW automatically each day.


How common are smart meters?

There are more than 72 million smart meters installed in the United States as of December 2016, covering more than 55% of U.S. homes, according to The Edison Foundation's Institute for Electric Innovation. Many surrounding utilities have already completed full deployment of automated meters and smart meters. These meters have been proven at hundreds of utilities, so they are not brand new technology-just fairly new to MLGW. As of March 2018, smart meters represent approximately 60% of MLGW's total meter count--so we are catching up with utilities who have adopted this technology already. MLGW expects to be done with smart meter installations in 2020.


Why is MLGW installing smart meters?

After more than 10 years exploring the operational and customer benefits of smart meters, MLGW decided to adopt smart meters as our metering equipment standard. This technology will enable MLGW to reduce operating costs, increase customer service, lower many customer service fees, improve outage management and restoration times, and give customers access to more detailed information than they've ever had, so they can take control of their utility costs. MLGW will recover its investment cost through these operational savings.


Are customers interested in the options that smart meters offer?

Yes. Despite the objections of a small number of vocal customers who oppose smart meters, MLGW has surveyed more than 3,000 customers over the last several years to determine their interest in the service options that smart meters offer. These responses, which represent customers in every local ZIP code, confirm that customers want the benefits that smart meters offer, including:

• To be billed from actual readings, not estimates
• To have MLGW alerted automatically when power fails
• To keep gates closed and pets indoor on meter reading day
• To learn about their usage throughout the billing period, rather than just a total amount printed on the bill

In addition, when MLGW surveyed the participants of its Smart Grid Demonstration, 95% said they would recommend the experience to a friend.

SMART METER LOCATIONS AND OPT-OUT

Is MLGW installing smart meters right now?

Yes.

MLGW began installation of residential-size electric meters in May 2016, water meters in June 2016 and gas meters in August 2016. Work on commercial-size meters began in May 2017, with most meters being retrofitted to add the communication module. MLGW is not installing industrial-size electric or gas meters yet, as the more complicated programming is still being developed. (Those 900 meters will be replaced later in the project.) In the meantime, MLGW will continue to replace existing meters with digital equipment when problems are found in areas where installations have not begun or locations where customers have opted out


Where have smart meters been installed?

To maximize efficiency, MLGW is installing meters based on its three meter reading sectors, beginning with the South Center, then moving North and EastThe project is expected to last through 2020. In addition, roughly 55,000 residential smart meters were installed in clusters throughout Shelby County in 2013-2014 as part of Phase 1. Commercial-size meter installations and retrofits will follow the same path, beginning in the South Center area in Spring 2017.


How do customers know they will receive smart meters?

Since full deployment will take about five years, not everyone will receive smart meters immediately. Customers will receive notification by mail approximately 30 days before installers are scheduled to work in their area. MLGW expects to have full deployment of smart meters by 2020. (Full deployment means MLGW has made smart meters available to all customers. Customers with residential-size meters will have the choice of opting out.)


Do customers have a choice? Can they decline smart meters?

Yes. MLGW allows customers to "opt-out" and decline installation of residential-size smart meters. In order to opt-out, a customer must be in a current installation zone, meaning installers are scheduled to work in that area within the next 30 days. (These customers would have received notification by mail, see above.) Customers in a current installation area who wish to decline smart meters may opt-out, with no fees, at that time. Two conditions prevent customers from opting out: diversion charges (utility theft) within the last 24 months and electric or gas meters that have been estimated at least four consecutive times in the last 24 months due to inaccessibility. In Phase 1, just 3.6% of customers chose to opt-out, meaning that the vast majority of customers look forward to the benefits of smart meter technology. Customers with commercial- and industrial-size smart meters do not have the option.

METER ACCURACY AND LONGEVITY

How reliable are smart meters?

99% reliable, the same as MLGW's digital meters. Consistent with industry studies, during the Smart Grid Demonstration, MLGW retired less than 1% of smart meters due to failure from power surges and/or lightning strikes. MLGW's digital electric meters have a 1% failure rate, indicating that smart meters—which are digital meters with built-in communications—are no more susceptible to failure than MLGW's standard electric meters.


Are smart meters accurate?

Yes. Smart meters are actually more accurate than the traditional analog meters they replace. Smart meter opponents like to cite examples where bills increased after smart meters were installed—but those examples involved seasonal weather changes and rate increases that occurred during meter installation, as well as situations where prior readings had been estimated or the old meter had malfunctioned so the customer was being under-billed for usage. Remember, the utility meter is MLGW's cash register, so we are committed to long-term accuracy for proper billing.


Will smart meters last as long as the older meter types?

Yes. MLGW's existing electric meters last an average 25 years. Electric and gas smart meters are designed to last 25 years, while water smart meters have a 15-year life expectancy. Smart meters have a two-year manufacturer's warranty and have batteries with a 20-year warranty, but are designed to last even longer because the battery operates for just minutes a day. Smart meter opponents are confusing warranty with operating life. Your new TV has a one-year warranty, but its operating life is much longer than one year, right? Ditto for a new car. Same with smart meters.


Do smart meters have standards?

Yes. Remember that smart meters are just meters with additional communications capabilities. All utility meters have standards, which are governed by the American National Standards Institute (ANSI).


Are people more likely to steal utilities with smart meters?

Utility theft, which MLGW calls "diversion," has been happening for decades all over the world—no matter what type of meter was in place. (MLGW has confirmed more than 11,000 instances of utility diversion yielding more than $3 million in recovered revenue, on average, in each of the last several years.) Smart meters enable utilities to reduce the size and scope of utility theft through a combination of system alerts and daily readings which would reveal evidence of tampering more quickly. Attempts to alter the usage recorded would be discovered during MLGW's billing data review process, triggering manual analysis and verification, which could include any combination of re-reading the meter, comparing to historic use, estimating consumption to produce a bill and investigating for utility theft.

Here's a real-life example: During Phase 1, MLGW technicians installed smart meters in a large southeast Memphis apartment complex, where some of the residents had already had electric service disconnected for non-payment. We immediately began to receive numerous tilt/tamper alerts, advising MLGW that some of the smart meters at the complex were disturbed after installation. MLGW's Revenue Protection investigators went to the apartment complex, found the disconnected service back on, removed the meter and disconnected service again. The employees then went back to the vehicle to complete paperwork. While onsite, they observed two males in the process of stealing electricity. Picture it: first guy comes out of his apartment, knocks on the door of another apartment and talks to a second guy. The first guy goes back to his upstairs unit while second guy walks down to the bank of electric meters on the wall. Second guy tinkers with the first guy's electric meter while yelling upstairs to get confirmation that the lights are back on. The second guy, who appeared quite adept at tampering with old fashioned analog electric meters, was puzzled when his usual tactics didn't work on the smart meter. He repeated his attempts, telling first guy that power should be back on. What he didn't realize was that MLGW investigators had called in a request to disable the smart meter using its remote disconnect feature, thereby preventing the flow of electricity and thwarting the utility thieves. MLGW interviewed the first guy, who admitted paying $20 to have the second guy illegally turn on his electric service. The first guy was charged with diversion (theft of utility service).

Why does this matter to you? Utility theft is like shoplifting—resulting in higher prices for everyone. In 2016, MLGW resolved nearly 6,000 cases of utility theft, recovering more than $1.8 million in revenue. In addition, MLGW estimates an equal number of cases occurred but were unresolved (ie, utility theft identified, but no payment recovered). With smart meters, MLGW will be notified within two minutes when meter tampering occurs, better enabling us to quickly identify and find those responsible for utility theft. The system's remote disconnect features will minimize future theft, which is already declining in areas where smart meters have been installed. MLGW's business case for smart meters includes recovering at least $3 million in revenue from utility theft, but we believe theft could represent up to 1% of electric losses—or $12 million in potential recovered revenue. That's money MLGW can use to keep rates low for all customers.

SAFETY

Do smart meters cause fires?

No. No meter—whether analog, digital or smart—can cause a fire. Fire officials in numerous states and around the globe have declared that smart meters do not cause fires. Conditions in the electric meter socket—which was installed by the builder's electrician when the home or facility was constructed and is the responsibility of the home or building owner to maintain—can deteriorate and lead to faults that can, in rare instances, cause fires. But it's poor connectivity in the socket, not the meter, which causes the problem. MLGW employees perform a visual check of the meter socket anytime they install a meter. During Phase 1, MLGW identified and paid for electrical contractors to replace 228 hazardous residential electric meter sockets, impacting 382 customers, as an added measure to ensure customer safety.

In addition, electric smart meters contain temperature and voltage sensors that can identify when conditions exceed MLGW-selected thresholds, alerting MLGW to potential safety problems before they may be evident to building occupants. Here's one example:

Homes in a Bartlett subdivision received electric and gas smart meters in January2014. On a Saturday morning six months later, one of those electric smart meters sent a temperature alarm to MLGW, resulting in an electric meter technician being dispatched to check the situation. The residents came out, confused, as they hadn't contacted MLGW to report any power problems—but their smart meter had. The MLGW employee found the meter socket overheating and noted that the mastpipe, which contains wiring running from the elevated weatherhead to the meter center, also was dangerously hot. The employee also noticed new electric wires in the socket, indicating the home might have been expanded recently, resulting in a larger electric load. While Code Enforcement officials inspect wiring inside the building and in the electric panel as part of the building permit process, they do not inspect the meter socket. Had MLGW been notified at the time of the home renovation to determine whether the existing electric service could handle the new larger electric load, this potentially dangerous situation could have been avoided. Instead, the electric smart meter's built-in sensors activated, alerting MLGW to a developing problem. MLGW made the necessary repairs, reinstalled the smart meter and all was well.

Why does this matter to you? In addition to recording consumption, smart meters have the ability to monitor for dangerous situations and send alarms to MLGW, notifying the utility of potential problems before they may be apparent to building occupants. This is just another way that smart meter technology benefits MLGW, our customers and our community.

Do smart meters emit harmful levels of radio frequency (RF) emissions?

No. Every day, people use and keep near to them many devices that utilize radio frequency (RF) waves, including microwave ovens, cellular telephones, cordless phones, baby monitors and wireless home networks. The Federal Communications Commission (FCC) sets RF limits and requires that all radio-communicating devices be tested to ensure that they meet federal standards. Smart meters emit less RF than many other commonly-used wireless devices which, like smart meters, are safe and FCC-approved.


Will smart meters interfere with a pacemaker?

No, based on information from device manufacturers and the smart meter's exterior location and low-watt radio signal strength. Modern pacemakers have built-in shielding to block radio frequency (RF) signals so medical devices can operate safely around equipment that uses radio signals to communicate. Remember, there are millions of RF signals in our technology-driven world, including radio towers, electric motors, microwaves, cellphones, cordless phones, baby monitors, walkie talkies, anti-theft panels at store entrances and smart meters. Physicians and medical device manufacturers provide information about being safe around all these types of equipment. For example, medical professionals recommend not placing a cellphone in your left breast pocket if you have a pacemaker. Instead, the cellphone's antennae should be kept at least six inches from the pacemaker to avoid possible interference. Cellphones fall into the category of common items of 3 watts or less. MLGW's smart meters use one-quarter of one watt, also falling into this category. To avoid possible interference, you should keep your pacemaker at least six inches from the smart meter when it is operating (sending data). Since the smart meter is located outside the home, and only uses radio signals during its daily transmission time (which typically happens after midnight and lasts for just a minute or two), smart meter RF exposure is less than other devices in your home, in stores and in the workplace. Physicians, the American Heart Association, www.heart.org; Food and Drug Administration, www.fda.gov; and device manufacturers have information that confirms the safe use of low-watt RF devices with modern pacemakers.

DATA PROTECTION AND PRIVACY

Are smart meters secure?

Yes. Smart meters transmit encrypted consumption data wirelessly to MLGW. The meter manufacturer and the wireless communications network use proprietary meter and transmission protocols to defend against unauthorized data access. Encryption is used at each step of the data transmission process: at the meter, during transit from the meter to the communications network and then again at MLGW. Meter-specific encrypted data is received through secure gateways at MLGW, where it is then matched with the customer's profile. It is virtually impossible to associate transmitted data to an individual customer prior to matching the data in our secure Customer Information System. Only after this data matching process is completed is the information provided to the customer and used for billing and analysis.


Can customers be spied on through their smart meters?

No. Like existing meters, smart meters are measurement devices. A smart meter measures how much electricity (or gas or water) has been used in a certain time period, then sends that information to MLGW daily. That's it. The meter does not know what equipment, appliances or electronics may have used the power (or gas or water)—only how much was used and during what period. Customers can look at their smart meter data online and, by recalling household activities, they can determine when specific equipment or appliances operated to see the impact on consumption. Contrary to myths on the Internet designed to raise fears, a smart meter cannot locate which room you are in, identify medical conditions, determine your personal activities or know when your toaster is operating.


Is smart meter data subject to Public Records requests?

No. Senate Bill 3608 amended the Tennessee Opens Record Act, effective 7/1/2012, to exclude "consumer specific energy usage data except for the aggregate monthly billing information" from information that must be disclosed upon request. This gives smart meter data the same "private records" protection as customers' social security numbers. It means MLGW must reject requests from third-parties for any smart meter's interval data. (Interval data shows how much electricity, gas or water was used during any 15-minute, hourly, daily or weekly time period.) MLGW will make smart meter data available only to vendors we have contracted with to provide customer services, such as meter data analysis tools that present data when a user logs in to My Account.

CUSTOMER AWARENESS AND CONSERVATION

Can customers get their smart meter information?

Yes. One of the key benefits of smart meters is the ability for customers to get more frequent information about their consumption, instead of waiting to see a total usage amount on the utility bill each month. Smart meter data will appear in My Account following the first MLGW bill issued after each smart meter installation. Residential customers simply login to My Account to see their electric, natural gas and water smart meter data, bill-to-date information and more. (Information for commercial and industrial customers will be available by late 2018.) The data is updated daily.


How can customers use this information?

Without smart meters, there's no way for customers to know how much electricity (or gas or water) was used each day and during what time of day. With smart meters, consumption is time-stamped and sent to MLGW daily for billing and for posting to My Account when a customer logs in. (The data is not sent in real-time.) Customers can review the data and recall what activities occurred or what appliances and equipment may have operated to see the impact. Click here for details on how to view and interpret your home's smart meter data to help you learn more and save.


Can smart meters really help customers save money?

Yes, in three primary ways. First, through voluntary conservation. The meter itself does not control utility consumption. Instead, the meter provides information that customers can use to learn about their consumption and make changes. If customers choose to reduce usage based on the smart meter's information, they will save. If they don't make changes to their consumption, they will not save. During the Smart Grid Demonstration, customers reduced their electricity use an average 2.3% more than customers in a control group who did not have smart meters. Demonstration customers who also adopted the Time-of-Use (TOU) rate reduced their consumption even more, an average 5.6%.

Second, through reduced service fees. Smart meters enable MLGW to perform some tasks remotely, which means we no longer need to send an employee to the site. That reduces the cost to provide the individual service, which then lowers the fee. Customers with residential-size smart meters will see lower fees for new service connection, reconnection and other services.

Third, through operational savings. Implementing smart meters will enable MLGW to control its operating costs, thereby helping to keep rates low.


Where can I learn more about smart meters?
JOBS

Will MLGW layoff Meter Readers and other affected employees?

No. At full implementation, MLGW expects to eliminate field positions that are no longer required due to efficiency improvements from system automation. However, full implementation is expected to last through 2020, so no one will be laid off. Instead, affected positions will be eliminated through attrition—as positions are vacated by people retiring, taking other jobs within MLGW or leaving the company. For example, there's an average annual turnover rate of about 30% among Meter Reader positions, which means a Meter Reader today is unlikely to still be a Meter Reader in four years, whether or not smart meters are installed. Those position reductions are among the operating cost savings of smart meter deployment.


Will any new jobs be created at MLGW?

Yes, some new jobs will be created at MLGW to handle the operation of the smart meter system.


Will new jobs be created in the community?

Yes, in two ways. First, MLGW requires Elster Solutions (which has since been acquired by Honeywell) to hire 75% of residential smart meter installers from Memphis and Shelby County, which represents about 48 new jobs. In addition, approximately $23 million will be spent with local businesses over the five-year project for goods and services, including warehouse space, vehicle leasing and maintenance, gasoline, tools and equipment, plus meals and lodging for out-of-town contractors. And, MLGW will continue to contract with local electricians to replace residential electric meter sockets that are found to be hazardous, at no cost to customers. This local spending will help area businesses thrive.

Second, economic analysts forecast that every $10 million in avoided utility costs will create 152 new jobs in the community, as people save on their bills and use that money for housing, entertainment, education, medical care and other purchases. If every residential customer was able to reduce just their electricity use by 2.5%, that would equal $10 million in savings. Businesses and organizations who reduce energy waste can improve their profits, enabling them to reinvest in their operations.

It's important to realize that more than $160 million of the project's contract value (67%) is for metering and telecommunications equipment, which is not manufactured locally.

TIME-OF-USE RATES AND PRE-PAY SERVICE

What are Time-of-Use rates?

Time-of-Use (TOU) rates are completely voluntary, but will only be available to residential customers with electric smart meters. TOU rates mean participants pay more for electricity use during certain hours of the day (on-peak, when electricity use and generation costs are highest) and less during other hours (off-peak, when use and generation costs are lowest). On-peak hours represent just 12% of the hours in a year, which means customers pay less 88% of the time. MLGW plans to make TOU electric rates available for interested customers to enroll in late 2018. (Find details online in Residential Rates.)

What hours are on-peak versus off-peak?

On-peak and off-peak hours are determined by season and calendar month

• Winter (December, January, February and March), on-peak hours are 4:00am to 10:00am, Monday through Friday; all other hours during these months, including every Saturday and Sunday, are off-peak

• Summer (June, July, August and September), on-peak hours are 1:00pm to 7:00pm, Monday through Friday; all other hours during these months, including every Saturday and Sunday, are off-peak

• Transition (April, May, October and November) all hours during these months are off-peak

• The weekday observances for New Year's Day, Memorial Day, Independence Day, Labor Day, Thanksgiving Day and Christmas Day are always off-peak.


Can anyone be on Time-of-Use rates?

No. Time-of-Use rates require an electric smart meter. Only residential customers with smart meters will have the option of adopting TOU when the rates become available by the end 0f 2022.


What is Pre-Pay service?

PrePay service is an option for customers to pay-as-you-go, rather than paying a deposit and being billed after they consume services each month. PrePay includes alerts to notify customers when their balance is running low, so they can add more money to their account—much like a pre-paid cellphone. PrePay is offered as an option to residential customers with smart meters. Participants pre-pay for all services currently on their MLGW bill, including MLGW and non-MLGW services.