|
Residential
|
Commercial
|
Builders
|
Community
|
|
|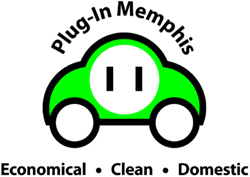 What's New? | EV Technology | MLGW & EVs | Links | Contact Information
---
Plug-In Electric Vehicles and Charging Infrastructure are Here
In 2006, the Memphis Light, Gas and Water Board of Commissioners and the Memphis City Council passed resolutions of support for the Plug-In Memphis Partners Campaign.
Plug-In Memphis and other Plug-In partners across the United States have met the goal of helping build a market for plug-in electric vehicles (PEVs)-includes plug-in hybrid electric and all-electric vehicles. Through a collaborative effort with utilities, manufacturers, the technical and environmental communities and legislators, Partners have demonstrated to automakers that the market exists today for PEVs.
These partnerships have contributed to the significant growth of PEVs world-wide. As of 2017, over two million PEVs are on the road globally, with more than 500,000 registered in the United States alone [1].

Further, currently there are over 31 models of PEVs on the market with more in development [2]. Charging infrastructure is on pace.

Plug-In Partnerships with related legislation have been the policy support mechanisms that continue to drive the progression of electric vehicle technologies and infrastructures. These efforts complement MLGW's vision to be the trusted provider of exceptional customer value in the communities we are privileged to serve.
The MLGW Plug-In Memphis website is focused on providing trusted information about electric vehicle (EV) technologies and their relationship to our company and community. EVs and their charging infrastructures are not just the wave of the future. They are here-and-now transportation alternatives that impact the environment and utility industry.
Sources:
1. U.S. Department of Energy. (2017, September). National plug-in electric vehicle infrastructure analysis.
2. U.S. Department of Energy. (2016, March). Challenges and opportunities of grid modernization and electric transportation.
---
What's New?

Stay abreast with new developments and legislation for Plug-Ins:
---

Plug-In Legislation and Incentives
---
Plug-In News
---
Plug-In Memphis News and Press Releases