|
Residential
|
Commercial
|
Builders
|
Community
|
|
|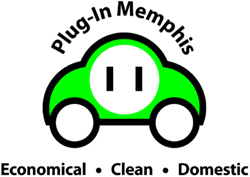 ---
---
EV Technology

EV/PHEV/BEV/Hybrid Technology

Most auto manufacturers in the world have developed, or are in the process of developing a plug-in electric vehicle. The popularity of the technology is increasing so rapidly that it is important to stay abreast of the many offerings. Plug In America maintains a growing list of electric vehicles which represent the highway-capable cars and trucks, 2- and 3-wheeled, and commercial models. To stay up to date with the conceptual designs and on-market vehicles, go to the Plug-in Vehicle Tracker.
Audi
BMW
General Motors (Chevy Volt)
Chrysler
Ford
Honda
Hyundai
Mercedes-Benz
Mitsubishi
Nissan (Leaf)
Rolls-Royce
Subaru
Suzuki
Tesla
Toyota
Volkswagen
Volvo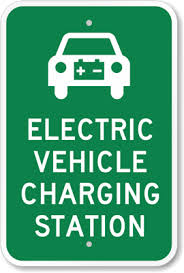 EV Charging Map Tools
EV map and locator tools have been developed by entities to assist electric vehicle owners on where to charge. Below are a few options that can be used for locating the growing number of public charging stations.




The EV Charging Map Tools will show consumers where they can find charging stations for their plug-in electric vehicles. Select a map tool and enter your desired location for charging.
Check out the growing list of cars powered by electricity. There are more than 20 models offered from more than a dozen different brands. This tool will help consumers compare EVs and PHEVs by features, price, and range.

The guide gives information about the environmental performance of vehicles and provides the user with dynamic search and sort capabilities. Side-by-side comparisons can be performed for up to three vehicles and searches can be customized based on user choices by using the Advanced Search function. Photos of models are displayed (if available) for basic searches and side-by-side comparisons.
The U.S. Department of Energy's Alternative Fuels and Advanced Vehicles Data Center has developed a search engine to assist consumers with locating alternative fueling stations that are located throughout the United States. The database contains addresses of stations for the following fuel types: electric (ev chargers), biodiesel, CNG, ethanol, hydrogen, LNG and propane. The locations can be retrieved by zip code and state. Users can map routes to the various stations by inputting address information.


This tool is maintained by the U.S. Department of Energy, and allows EV purchasers side-by-side comparisons the newest plug-in models. From sub compact, compact to mid-size models, cost and other ratings data are available to assist consumers with making sound purchase decisions.