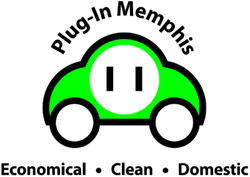 ---
What's New? | EV Technology | MLGW & EVs | Links | Contact Information
---
Plug-In Electric Vehicles and Charging Infrastructure are coming

In 2006, the Memphis Light, Gas and Water Board of Commissioners and the Memphis City Council passed resolutions of support for the Plug-In Memphis Partners Campaign.

Plug-In Memphis and other Plug-In partners across the United States have met the goal of helping build a market for Plug-In Hybrid Electric and Electric vehicles (PHEVs). Through a collaborative effort with utilities, manufacturers, the technical and environmental communities and legislators, Partners have demonstrated to automakers that the market exists today for PHEVs and electric vehicles.

---
What's New?

Stay abreast with new developments and legislation for Plug-Ins:

---

Plug-In Legislation and Incentives

---
Plug-In News

---
EV Events 2016
FEBRUARY
SAE 2016 Hybrid and Electric Vehicle Technologies Symposium
February 9-11, 2016
Disneyland Hotel, Anaheim, CA, USA
Webinar: Making Cents of Electric Vehicles: Key Incentives for Fleet Deployment
February 10, 2016 | 10:00-11:00 a.m. PT

Lithium-sulfur Batteries Conference
February 12, 2016
Royal Institution, London, England, USA
Feburary 13-21, 2016
McCormmick Place, Chicago, IL, USA
Webinar: Plug-in Electric Vehicles 101
February 23, 2016 | 12:00 PM - 1:00 PM CST
MARCH

Geneva International Automotive Show
March 3-13, 2016
Palexpo, Geneva, Switzerland
New York International Auto Show
March 25- April 3, 2016
Javits Center, New York NY, USA
APRIL

2016 The 5th Guangzhou International Bicycle and Electric Vehicle Exhibition
April 16-17, 2016
Guangzhou International Sourcing Centre, Guangzhou, China
2nd Annual EVs & the Grid Symposium
April 19-21, 2016
Long Beach Marriott, Long Beach, CA, USA


Electric Vehicles: Everything is Changing. Europe 2016
April 27-28, 2016
Berlin, Germany
MAY
TBD
JUNE
TBD
JULY

July 20-21, 2016
World Trade Center, Portland, OR, USA
AUGUST
TBD
SEPTEMBER

September 10-18, 2016
September 13-15, 2016
Novi, MI, USA
OCTOBER

October 1-16, 2016
Paris, France
NOVEMBER

November 2-6, 2016
IET London: Savoy Place, London, England, UK
Electric Vehicles: Everything is Changing. USA 2016
November 16-17, 2016
Santa Clara, CA, USA
DECEMBER

SAE 2016 Vehicle Electrification and Connected Vehicle Technology Forum
December 1-2, 2016
Shanghai, China

Check back for more updates on upcoming events!
---
Plug-In Memphis News and Press Releases