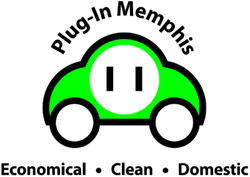 ---
What's New? | EV Technology | MLGW & EVs | Links | Contact Information
---
Plug-In Electric Vehicles and Charging Infrastructure are coming

In 2006, the Memphis Light, Gas and Water Board of Commissioners and the Memphis City Council passed resolutions of support for the Plug-In Memphis Partners Campaign.

Plug-In Memphis and other Plug-In partners across the United States have met the goal of helping build a market for Plug-In Hybrid Electric and Electric vehicles (PHEVs). Through a collaborative effort with utilities, manufacturers, the technical and environmental communities and legislators, Partners have demonstrated to automakers that the market exists today for PHEVs and electric vehicles.

---
What's New?

Stay abreast with new developments and legislation for Plug-Ins:
---

Plug-In Legislation and Incentives

---
Plug-In News

---
EV Events 2016

SEPTEMBER
September 10-18, 2016

September 13-15, 2016
Novi, MI, USA
OCTOBER
October 1-16, 2016
Paris, France
NOVEMBER
November 2-6, 2016
IET London: Savoy Place, London, England, UK

November 16-17, 2016
Santa Clara, CA, USA
DECEMBER

SAE 2016 Vehicle Electrification and Connected Vehicle Technology Forum
December 1-2, 2016
Shanghai, China


Check back for more updates on upcoming events!
---
Plug-In Memphis News and Press Releases