|
Residential
|
Commercial
|
Builders
|
Community
|
|
|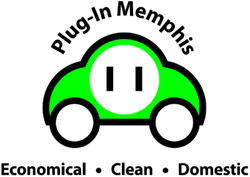 ---
---
Plug-In Memphis Links
Cal Cars - A Palo Alto-based nonprofit for startups entrepreneurs, engineers, environmentalists and consumers promoting 100+MPG plug-in hybrid electric vehicles (PHEVs) who focus both on public policy, technology development, and harnessing buyer demand to help commercialize PHEVs.

EV World - What we call an "Electric Hybrid", also known as a plug-in hybrid, grid- connected hybrid, gasoline-optional hybrid or just PHEV, works pretty much the same as your conventional hybrid, but with one big exception: it has a bigger battery pack.

Hybrid Cars - Just when the American public is finally starting to understand that you don't have to plug hybrid cars in, here comes the plug-in hybrid. With the plug-in hybrid, you still will not be required to plug the car in, but you'll have the option. As a result, drivers will get all the benefits of an electric car, without the biggest drawback: limited range.

Hybrid Center - Consumer resources to find out how hybrid vehicles might fit into your lifestyle, detailed comparisons of hybrid technologies, reviews, and comments from current hybrid owners around the nation.

Plug-In Partners Blog - The National Plug-In Hybrid Campaign blog - a valuable resource and conduit for the growing enthusiasm in plug-in hybrids nationally and world wide.

Plug-In America - A coalition of advocates for clean air and energy independence.

Plug-In Consortium - The Advanced Hybrid Vehicle Development Consortium was organized to help reduce this gap and to coordinate the accelerated development of critical components for the next generation Hybrid vehicles.