|
Residential
|
Commercial
|
Builders
|
Community
|
|
|

Plug-In Memphis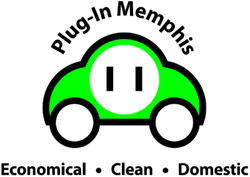 ---
---
Plug-In Electric Vehicles and Charging Infrastructure are coming

In 2006, the Memphis Light, Gas and Water Board of Commissioners and the Memphis City Council passed resolutions of support for the Plug-In Memphis Partners Campaign.

Plug-In Memphis and other Plug-In partners across the United States have met the goal of helping build a market for Plug-In Hybrid Electric and Electric vehicles (PHEVs). Through a collaborative effort with utilities, manufacturers, the technical and environmental communities and legislators, Partners have demonstrated to automakers that the market exists today for PHEVs and electric vehicles.

---
What's New?

Stay abreast with new developments and legislation for Plug-Ins:
---