|
Residential
|
Commercial
|
Builders
|
Community
|
|
|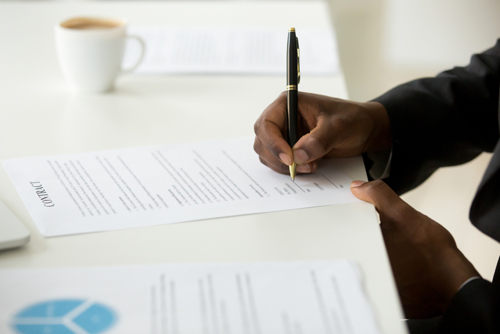 The contracting of services at the lowest and best cost is the primary function of Memphis Light, Gas and Water's Contract Management department, and chances are you may be in a position to fulfill some of our requirements. Our need for services is great due to the demand generated by the electric, gas and water systems and the related support equipment and maintenance essential to keeping the entire operation functioning efficiently. This need requires us to constantly search for various services necessary to this operation.


We are anxious to establish lasting relationships with contractors that can provide us with the highest quality service at competitive prices. If you can help us achieve this goal, we want to talk to you.

Standards of Business Conduct Policy Notification for Employees, Contractors and Suppliers

Bidders should note that Memphis Light, Gas and Water Division adheres to certain standards of ethical business conduct. Any bidder who may be related to an MLGW commissioner, officer, agent or employee is advised to consult the Standards of Business Conduct

.


Memphis Light, Gas and Water Division
Contract Management Department
P.O. Box 430
Memphis, Tennessee 38101-0430
phone: (901) 528-4020
fax: (901) 528-4374
www.mlgw.com


Contracting At MLGW
A formal contract is issued to obtain labor intense services for MLGW when specific items and commercial terms are needed to protect MLGW and the contractor, such as appropriate insurance coverages, licensing, bonding, etc.

Contract awards are based on evaluated price, specification compliance, diversification of suppliers and subcontractors, delivery, service representation and experience with the product(s) and/or service(s) in question. The selection of a prospective supplier or contractor is an indication of MLGW's confidence in his/her ability to provide products and/or services of acceptable quality.

After award, the Contract Management department will execute the contract, conduct an orientation meeting and define the general procedures and arrangements. The successful bidder who receives the award enters into a formal contract with MLGW.
RFP's and Contracts
During the development of an RFP or contract, specifications are prepared by an engineer or project leader as directed by the manager of the appropriate department, or by outside engineers, consultants or architects employed by MLGW for work on a particular job, primarily on major construction projects. The finished specifications are reviewed by the department manager and by the Contract Management department to make certain that technical points, as well as other requirements of MLGW, are covered.

Formal requests are submitted, as well as publicly advertised, to prospective bidders for items/services that must comply with specifications. The bid due date is set as reasonably as possible to permit full competitive bidding, proper evaluation of bids and timely placement of orders and contracts within the required need date of the material or service.

Identical information is given to all suppliers and contractors invited to bid.

If a bidder's orientation meeting is scheduled, all bidders will be given adequate advance notice as to the time and place.

Addendums are sent to all bidders in sufficient time to allow them to be incorporated into quotations in an orderly manner.
Bidding

When you receive a request to bid, read the specifications carefully. The entire specification that you receive will be incorporated as part of your bid to MLGW. If you can supply the service(s) requested, you should complete all requested forms in the supplied bid package and return them in a pre-printed bid envelope by the specified date. Before submitting your completed bids, please verify your quotations because they cannot be withdrawn or corrected after being opened.

Often, mandatory bidder's orientation meetings are held before bids are submitted. These meetings are designed to qualify all bidders based on their ability to perform the work specified in the contract, as well as, provide in-depth information to potential bidders which will be helpful in bidding on the contract.

Contractors who wish to bid any alternate(s) to MLGW's requested specifications must give complete specifications and descriptions of the alternate offered to permit full and proper evaluation. The alternate bids should be equal to or better than requested specifications. MLGW reserves the right to determine if the product or service quoted is equal to that specified.

During the bid evaluation process, other departments must have approval from the Contract Management department to contact any contractors or suppliers regarding their quotations. All information is confidential and proprietary, and is not to be discussed with anyone but affected MLGW personnel.



Contractor Partnering
Contractor Partnering gives minority-owned, women-owned and locally owned small business enterprises (MWBE/LSB) the valuable experience many need to enhance their competitiveness.

How does Contractor Partnering work?
Through Contractor Partnering, major contractors, including Memphis Light, Gas and Water, provide the resources needed by MWBE/LSBs to independently complete MLGW projects on a subcontracting basis. The goal is to better prepare MWBE/LSBs to bid for future contracts.

What is the criteria?
MWBE/LSBs must meet MLGW Supplier Diversity qualifications and be certified by the Uniform Certification Agency. When notified of a possible partnering opportunity, subcontractors have one week to apply for certification. Certification must be obtained before a Contractor Partnering arrangement can be approved.
Certification
MLGW will utilize the certification of any recognizable entity that certifies businesses covered under the MLGW Supplier Diversity program definitions (MBE, WBE, LSB). The certification must be based on the business being 51% owned, controlled, operated, and managed by a person or persons who represent one of the three (3) business classification outlined in the program definition. For information on certification; please contact any of the following organizations:

• Uniform Certification Agency
Erica Mann Powell
158 Madison Ave, Suite 300
Memphis, TN 38103
(901) 525-6512
epowell@mmbc-memphis.org

• Women Business Enterprise Council South (TN, AL, LA, MS, & FL Pan-Handle)
Evelyn King
Director of Certification
2800 Veterans Boulevard, Suite 180
Metairie, LA 70002
855-228-WBEC (9232) Toll-Free
Web address: www.wbecsouth.org
Debbie Barber
Business Development Coordinator
615-375-8311 (office)
615-418-2514 (cell)
What is the process?
MLGW identifies prospective subcontractors to partner with prime contractors. The prime contractor and MWBE/LSB subcontractors develop a plan that encourages growth and improves competitiveness for MWBE/LSBs. This results in MWBE/LSBs having an opportunity to work with major contractors on projects while continuing to manage their businesses. With an MLGW project manager serving as liaison, both the MWBE/LSB and prime contractor work together to complete the project.


How can Contractor Partnering benefit my business?
In addition to increasing your business - bottom line, there are many good reasons for participating in Contractor Partnering.

Contractor Partnering offers MWBE/LSBs the opportunity to transfer their present job skills to tasks that require similar expertise but differ in nature.

In many instances, personnel, equipment and/or technical resources for completing projects, depending on the scope of the work, may be supplied by prime contractors or MLGW.